Education
Creative Coding maker culture aims to make the power of computing accessible to all. This aims to encourage digital creativity and make the sectors of arts and technology more diverse and inclusive. Digital creativity refers to the ability to use technology and digital tools in innovative and expressive ways. It encourages imagination, critical thinking and problem-solving skills. By embracing digital creativity in education, we can prepare the next generation for a future where technology is an integral part of their daily lives. It challenges students to tackle complex problems, come up with new solutions and communicate their ideas effectively using digital media and technology.
CCU brings together (emerging) creators and participants to explore new topics and learn how to make digital creativity more accessible through workshops or creative methods and open source tools. In doing so we work with a wide range of audiences amongst young people, adults and students.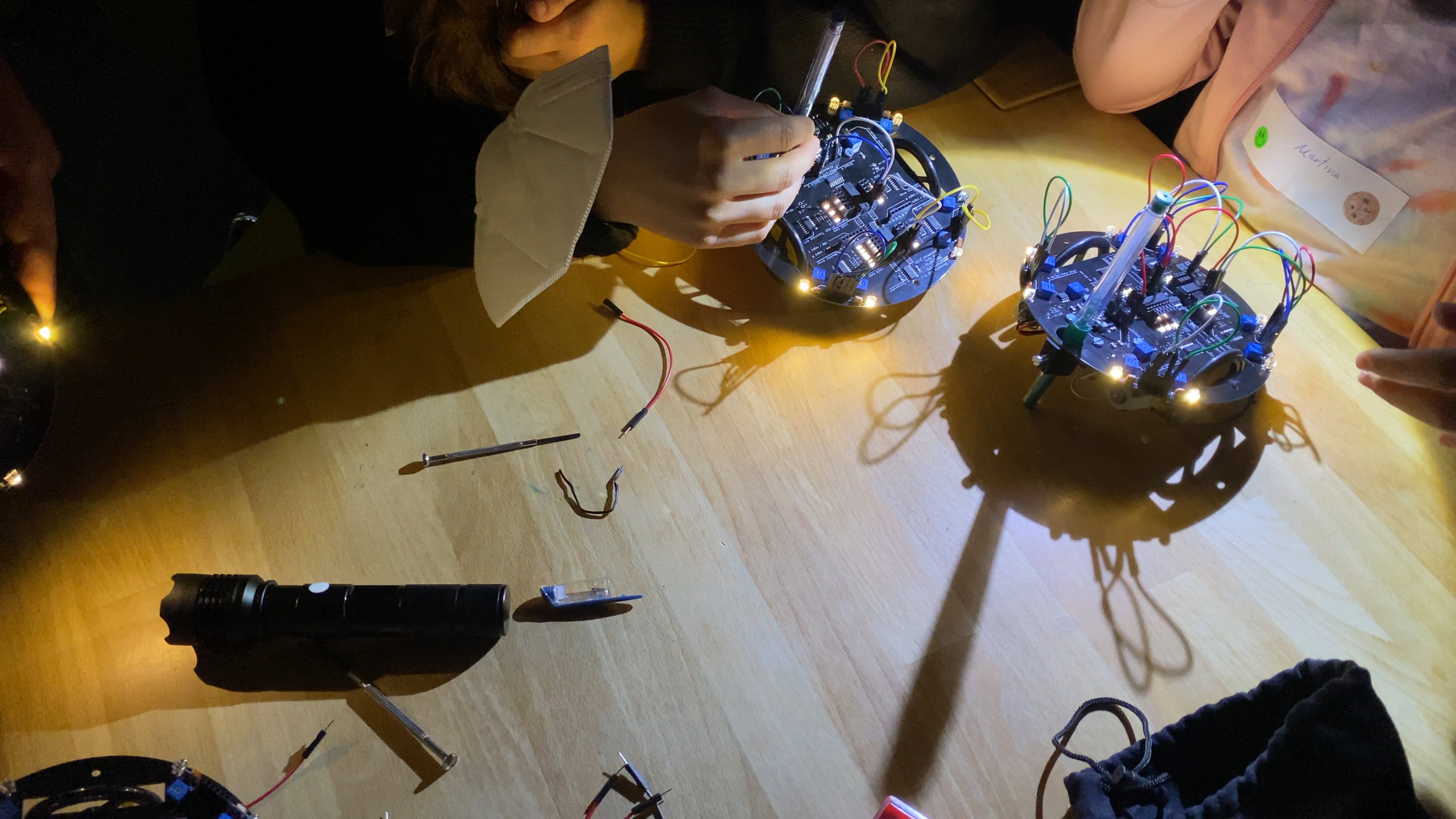 Project Overview
⁠Playground
An event where you meet the community and discover, experiment and play with their creations.
Artist in Residence
Each year we host an artist in residence programme to support artists in creating new educational workshops.
2021: You Rule!
The project You Rule! was a collaboration with our German partner Digitale Welten. With this project, artists developed 4 new workshops.